Section Assisted Reproductive of the Czech Republic, Obstetric and Gynaecological Society
SAR Secretariat ČGPS
Church 9, 170 00 Praha 7
Tel.: 222313000
Fax.: 222315577
email: milada.brandejska@gennet.cz
www.sarcgps.cz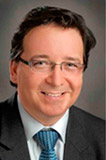 Chairman: Dr. David Rumpík
Clinic of Reproductive Medicine and Gynaecology Zlín
U Lomu 638, 760 01 Zlín
Tel.: +420 577 005 911
Fax.: +420 577 005 924
email: david.rumpik@ivfzlin.cz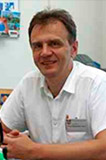 Vice-Chairman: Prof. MD. Pavel Ventruba, MD.
Gynecology – Childbirth. Department of Medicine, University Hospital Brno
Grain Market 11, 602 00 Brno
tel: Maternity +420 532 238 236, Bohunice +420 532 233 843
e-mail: ventruba@fnbrno.cz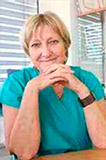 Scientific Secretary: MD. Milada Brandejská
GENNET
Church 9, 170 00 Praha 7
Tel.: +420 222 313 000
Fax.: +420 222 315 577
email: milada.brandejska@gennet.cz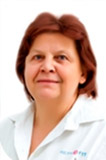 Dr. Alice Malenovska
Reprofit International
Hlinka 122/48, 603 00 Brno
Tel. +420 543 516 001
e-mail: malenovska@hotmail.com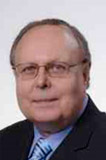 Prof. MUDr. Pavel Trávník, DrSc.
Sanatorium Repromeda s.r.o.
Viniční 235, 615 00 Brno
Tel.: +420 533 306 351
Fax.: +420 533 306 350
email: ptravnik@repromeda.cz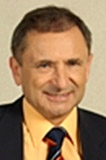 MUDr. Jiří Štěpán, CSc.
Sanus Hradec Králové
Labská kotlina I/1220, 500 02 Hradec Králové
Tel: +420 495 757 111
email: jstepan@email.cz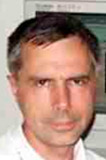 MUDr. Karel Řežábek, CSc.
Gyn.- por. klinika LFUK a VFN
Apolynářská 18, 120 00 Praha 2
Tel.: +420 224 967 418
email: krezabek@vfn.cz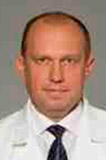 doc. MUDr. Jiří Dostál, Ph.D.
Centrum asistované reprodukce, Gyn.-por. klinika FN Olomouc
I. P. Pavlova 6, Olomouc
Tel.: +420 585 853 178
email: jiri.dostal@fnol.cz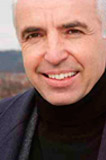 Doc. Tonko Mardešič, CSc.
Pronatal
Na Dlouhé mezi 4/12, 147 00 Praha 4
Tel.: +420 261 711 606
Fax.: +420 261 711 585
email: mardesic@iol.cz

List of members of the Czech Association for Assisted Reproduction Gynaecology and Obstetrics Society
http://www.sarcgps.cz/page/67983.seznam-clenu-sar-cgps/
List of IVF centers in the Czech Republic by RAR (Register of Assisted Reproduction)
http://www.sarcgps.cz/page/67987.seznam-ivf-center-v-ceske-republice/
Institute of Health Information and Statistics of the Czech Republic – National Register of Assisted Reproduction (NRAR)
PURPOSE OF DETECTION OF REQUESTED DATA
The purpose of the register is registration of all women in whom ovarial stimulation was started or monitoring with the purpose of therapy of sterility (their own sterility or sterility of another woman in case of oocyte donation) was started by method of extracorporal fertilisation (IVF) or by related technique. Monitoring of IVF cycles secures necessary information on the method, progress, results and possible complications for the needs of professional health care workers, Ministry of Health of the CR, health insurance companies and also for international presentation of data. Information thus obtained allows evaluation f therapeutic procedures and are used for management and qualitative improvement of care for infertile couples and for realisation of state policy in the field of assisted reproduction and therapy of sterility. National register of assisted reproduction ()NRAR is a nationwide population register.
RANGE OF DATA PROVIDED BY HEALTH ESTABLISHMENTS TO NRAR
Since 2007, NRAR is operated as a web application with central database. Assisted reproduction centres insert data into the register by means of internet connection via secure https protocol. Access to the register and assignment of user roles is authorised by the administrator of the register.
More about NRAR:
http://www.uzis.cz/en/registers/national-health-registers/nr-reproduction-health/nr-assisted-reproduction
Czech Society of gynecology and obstetric John the Evangelist
CGPS Office
Orlí 10 , 602 00 Brno
Tel. / fax: 542 220 017 , Tel. 542221661 , Fax: 542221662
www.cgps.cz
vscgps@centrum.cz; cgps@nextra.cz
Committee ČGPS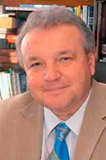 First Doc. MD. Jaroslav Feyereisl, PhD. – Chairman
Address: ÚPMD, Podolské nábř. 157, 147 10 Praha 4
Tel.: 296511200
Fax: 296511296
E-mail: cgps.predseda@upmd.eu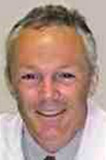 Second MD. Vladimír Dvořák – Vice
Address: Center outpatient gynecology and primary care, Eagle 10, 602 00 Brno
Tel. / Fax: 542220017
Tel.: 542221661
Fax: 542221662
E-mail: ssgcr@ti.cz , vdvorak@nextra.cz , cgps@nextra.cz
as. MD. Petr Velebil, PhD. – Scientific secretary, treasurer
Address: ÚPMD, Podolské nábř. 157, 147 10 Praha 4
Tel.: 296,511,111 and 296,511,738
Fax: 296511739
E-mail: vscgps@centrum.cz
Association of Reproductive Embryology

Association of Reproductive Embryology
Majdalenky 7 , 638 00 Brno
www.are.cz
president@are.cz; office@are.cz; info@are.cz
Czech Medical Association z JE Purkyně
Address: Sokolská 31, 120 26 Praha 2
Phone: (+420) 224 266 201-4 , Faks: (+420) 224 266 212
e-mail: cle@cls.cz ; e-mail: czma@cls.cz
www.cls.cz
Czech Medical Association of Jan Evangelista is an independent voluntary association of individuals – doctors, pharmacists and other health care workers and related fields.

Czech Medical Association JEP is a legal entity which operates in the Czech Republic and is headquartered in Prague. Czech Medical Association JEP has its own statutes , which were adopted at the Congress of Delegates November 11, 1992 and regulated by the congresses of delegates in 1994, 1996 and 2003.
The number of professional companies: 105.
Number of associations of doctors: 40
Chairman: prof. MD. Jaroslav Blahoš, MD. , committee member of the World Medical Association (WMA)
Full article list - Country of the Month - Czech Republic